Crate Transport Module KT5
3 in 1 solution for transport of bins in fruit orchards
KT5 is a transport system for increased efficiency during crate transport within espalier fruit orchards.
Having the KT5 for placing or collecting bins, there is no need for additional machinery for transfer, such as loading, stacking, transport and unloading/placing bins. This module solves all transport problems between rows, collecting point and storehouse.
In its standard version KT5 is able to load 12 empty bins, for being transported in the orchard and placed in the rows at a previously defined pitch.
For collecting the bins with the harvested fruits, a tractor pulled KT5 is able to carry up to 6 bins with a total weight of more than 2 tons. The unloading can be done within a few seconds. With this technology one can save considerable time and costs, compared with other transporting systems.
As additional options we can provide on customer's request a steered axis, a driven axis as well as an optical and sensor controlled assistance system.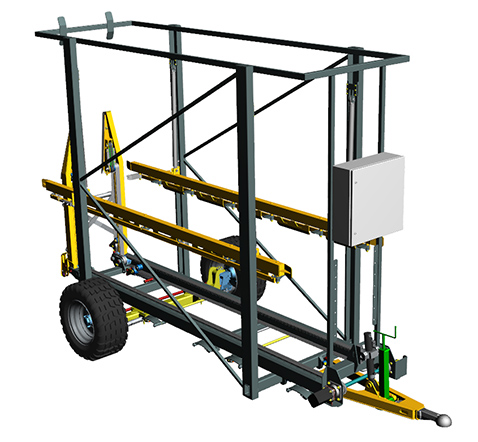 Features:
Tilting loading platform
On board control with camera support
Driven axis (option)
Steered axis (option)
Additional optical and acoustical support (option)
MOT approval (option)
Advantages:
Up to 75% cost savings during harvesting
Soil protecting due to wide wires and track offset
Space saving and powerful
Solid design with high stability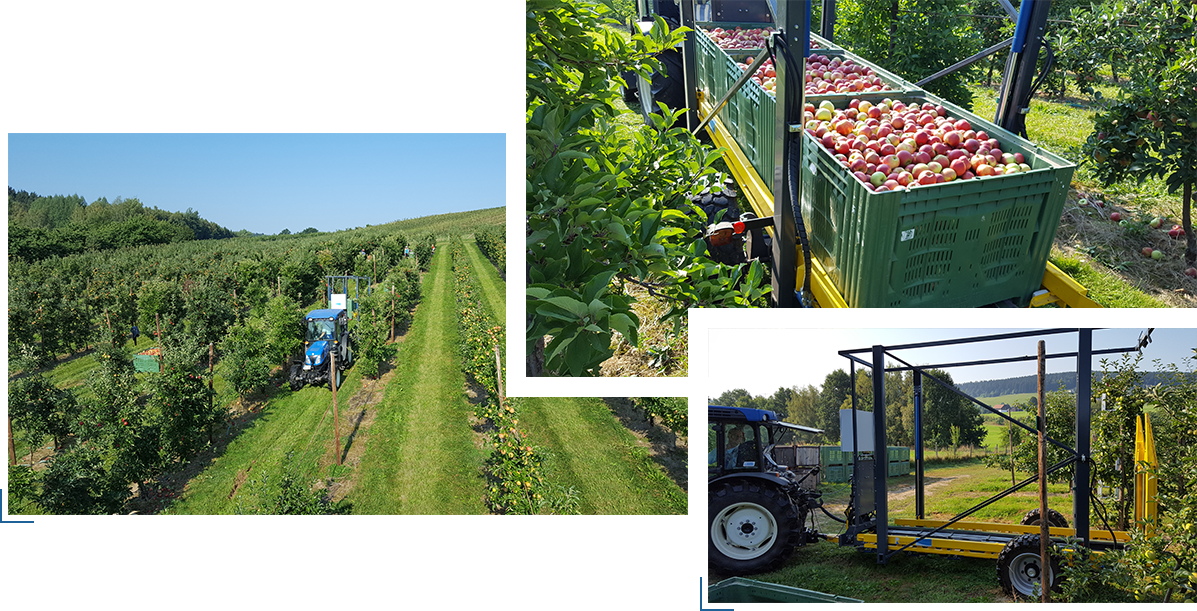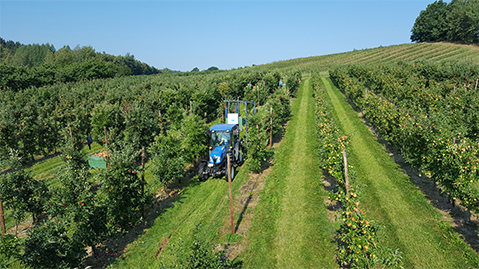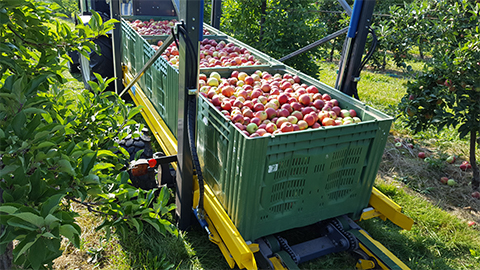 Technical data:
Maximal loading capacity:

12 empty or 6 full bins

Dimensions:

length 4,96 m | width 2,10 m | height 3,10 m

Minimal distance between rows:

2,7 m

Minimal width of headland:

5 - 6 m